Slots
Slots are the most popular game at a new casino online today. The modern slot machine has been around for more than 50 years. But it is not until a few years ago that the development of online casino games really started to speed up. At this page, you will find reviews of new slots that will give you a more fun gaming experience and game functions. These new slots, or video slots as they are also called, are developed by game developers such as NetEnt, Microgaming, BetSoft and many more. If you want to stay up to date with the latest happenings in the casino-world more in general, please visit our news section.
New slots often have a specific theme that can be based on a story, a character, movie or artist. For example, recently NetEnt released a few popular video slots under the name NetEnt Rocks. A series where you could play with Motorhead, Guns N Roses and Jimi Hendrix. Now, go ahead and find some of the best slots below. We have in-depth reviews of these that will help you decide what to play.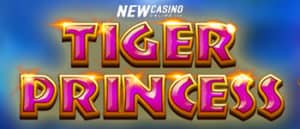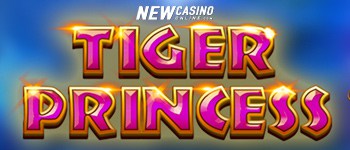 Tiger Princess is a steamy jungle adventure slot from Slotvision. It's a new game release from September 2019 so it's ...
Read More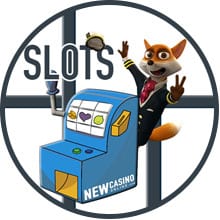 Video Slot Games – More fun than ever
To play slot machines today are more fun than ever. With all the new functions and the possibility to play on your phone or tablet make easier and more convenient than ever before. Some of the 3D-slots that are released today have advanced graphics and have a lot of similarities to a regular computer and mobile games. Something we probably will see more of. It can be a bit difficult to understand how all the new functions work but when you get a hold of it you will probably enjoy it much more. Click on any of the video slots above to learn more about how to play and what the different functions and symbols mean. We review slots with an overall view of graphics, sound, symbols, bonus features and much more.
In most of today's online casinos, you can try the slot for free in "demo mode" before you deposit any money of your own and play with these. This is good to know and give you the opportunity to try out new slots directly. Another great way to discover the latest slots is to check out the Youtube-channel of each game providers you like (for example NetEnts Youtube channel). Here they often upload demos of their latest creations and show off all features of the games.
Other casino games to try
There are more than slots to discover at online casinos. Other very popular game types are table games and live casino games. Table games include BlackJack, poker, roulette, baccarat and various other card and dice games. The can also be played with a live dealer seen in real-time through a webcam. This is what is known as live casino. Live casino is most often available for table games and not slots. Even so, you might find some gambling sites where you can play slots live, in tournaments and so on.
Table games are available in numerous versions most of the times. For example, you can play classic poker, Texas Hold Em, and many others. Roulette can be experienced in the American or French version and the live games also have numerous setups. The best way could be to try some of the new types out in demo mode to get a feel of it. If you want to try out any new game with real money, it is best to start with very small bets in order to learn the game. It will give you a much more rewarding and fun gaming experience if you know the rules, features and potential tactics of any table game.