Howdy casino lover! The wonderful month of March is slowly reaching its final days. It is soon time to make room for April. So, we thought we would sum up this month by bringing you the best of March 2018 list of games and casinos. Hold on and let's go straight to it!
Best of March 2018
We are going to list the three most interesting online casinos in March according to us. After that, we will list our three favorite slot releases of the month.
Best Casinos of the month
One of the very newest releases at the time of writing is Slotsons. This is a really well designed and packed site that has more than meets the eye at first glance. They have an awesome welcome bonus for their new players so why not go and see the site for yourself? Read our full Slotsons review here.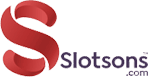 Nice looking brand & website
Big deposit bonus for new players
Good payment options!
Next casino of the month that we recommend you to take a closer look at is SpinRider. This graphical website is full of adrenaline and awesomeness in many ways. It is racing inspired and there is always a true quality to the brands from this operator (earlier releases include Casimba and SpinStation). Go and read our full SpinRider review here.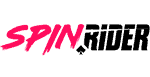 Coolest looking website!
Extreme amount of Casino Games
Big deposit bonus with Bonus Spins!
The third and final casino that we want to make a "shout out" for is Goliath. This casino is all about going straight to the many slots and games. And they have managed to do so in an uncomplicated way. Just go check it out!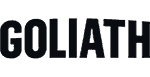 Outstanding customer suppoers
Generous bonus for new players
Thrilling campaigns & promotions
Best Games of the month
Some of the most interesting new slot releases of March 2018 include the new NetEnt slot Hotline. This Miami Vice inspired game is fast, action-packed and full of homage for the 80s and 90s era. Lovely game! If you are ever checking out NetEnts Youtube-channel you might also have seen an upcoming slot that we are really excited about. This is called Archangels: Salvation and has a really new innovative game setup. Instead of showing 5 reels with 3 rows, this slot has 6 reels and 12 rows! Take a look at a trailer of this game below.
We also want to recommend you to look closer on the new Betsoft Gaming release Tiger's Claw. As always with this provider, the graphics are awesome and this might be one of the coolest new games so far this year. These are some of the best and most interesting releases of this month according to us. Do you have other games in mind? Send us an email and tips on anything that we might have missed. Until next time, play safe!