ShadowBet

Review

Ouroboros is waiting!
Happy Hours every Wednesday
Start your Shadowbetting here!
---
Details
ShadowBet takes you on a nightly voyage in a black and yellow website, filled with cool promotions, great games and the special feature; Ouroboros! Exactly what the Ouroboros is and will result into, you will get to know once you have started to play at ShadowBet. However, free spins and money will be something that you will get acquainted with once you have started earning your ways to the big Ouroboros winnings.
The website of this online casino is built on a magnificent platform that really interacts with its players. From the first step of registration to the constant animations and sweet graphics, you will soon realize that this is one of the most well-worked brands on the market right now. Read more about ShadowBets casino here or go straight to the casino by hitting the button above!
The ShadowBet Website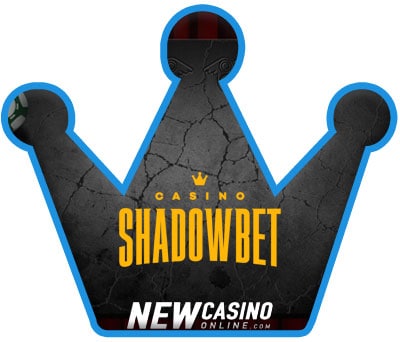 It is not the typical childish theme that is waiting for you once you log onto this site. It is a darker world, but with plenty of features going on. Playing on the desktop, you will find the menu on your left-hand side. It is easily set up and you can find the games and promotions straight away. If you need some help by the support team, just click in the bottom left corner to start the live chat.
We at NewCasinoOnline.com really love the kind of promotions this casino has to offer. It really is something else compared to most of their competitors "basic" promotions. At the time of writing, you can, for example, win a trip to the edge of the space. A trip to Florida where you get to fly a MIG on 60 000 feet. Things like this are not very common among the ordinary casinos 2018. This is why we really approve of ShadowBet casino. Go there now, start earning Ouroboros and claim your welcome bonus with free spins!
Claim Bonus